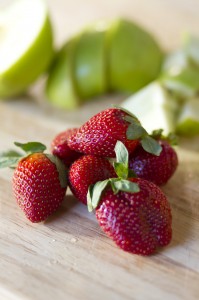 Jill's Cleanse is designed to allow people on the go to continue their normal daily life. Developed with specific intentions, we use all parts of the fresh fruits or vegetables to extract the concentrated energy of enzymes, minerals, vitamins, phytonutrients and anti oxidants in our juices and soups. We soak and sprout our nuts and seeds before preparing our nut milks to help activate the enzymes, making them easier to digest.
NOW is the time to take action! Look after the body you have, nourish it, with healthy clean food, give it the exercise it needs, you just may extend your life by years and maintain good health. Give your body a life changing experience, and sign up for a cleanse today!

Log in or register to purchase a cleanse.
Living foods grow well & will reproduce without cultivation. Many plants are genetically modified, will not reproduce & do not provide adequate nutrition for our bodies. The difference between life food & raw food is simple. Not all raw foods are live. A nut or seed is in it's raw state, but must be soaked or sprouted to activate the enzymes, making it a live food. Meat can be raw but is not living.
The Original Detox
Born over 15 years ago, our "Original Detox" has been inspired by closely working with, and carefully crafting nutritional meals and meal plans for high profile celebrities and models. We have carefully crafted and perfected our formulas to harness the nutritional benefits of raw food. This cleanse includes 1 green juice,1 lemonade, 2 soups 1 astringent, and 1 nut milk. Our drinks are low Glycemic, and great for those new to cleansing. To see those dazzling results and get your body in high gear, choose the 5 day cleanse. Juice menu varies by day to provide more variety.
Equalizer Cleanse ( 2211)
Our "Equalizer Cleanse" aims to restore order and harmony to your body. It is an effective way to clean out and tune up your organ system, by eliminating harmful toxins and build up in your kidneys, liver, and organs. Keep your system clean and free, by restoring equilibrium to your body. This cleanse includes 2 Green Juice, 2 Lemonades, 1 Astringent Drink & 1 Nut Milk. Juice menu varies by day to provide more variety.